Thanksgiving is a special time when people get together with their loved ones and enjoy each other's company over delicious food.  Traditionally, this special holiday started with healthy foods that were prepared from scratch with whole organic ingredients.  If we think of the historic times, the original Thanksgiving dinner had slimmer pickings than the meals that we have today.  Unfortunately, with the passing of time, many not-so-healthy recipes have made their way on the Thanksgiving table. As you prepare your feast, keep in mind there are great healthy recipes that use oil & seasoning for flavoring instead of butter and cream.  Take advantage of these substitutions whenever possible.
Enjoy a happy, healthier, Thanksgiving dinner with these great tips!
Turkey
Turkey is traditionally the star of the show.  Enjoy, but avoid eating the skin to avoid extra calories.
Stuffing
Stuffing is often the highest calorie builder in the entire Thanksgiving feast. Depending on how it's prepared, it can be close to 500 calories per serving. There are a number of things you can do to cut down on calories and still enjoy a delicious treat:
Use chicken stock or broth instead of fat when preparing.
Substitute cornbread for regular bread.
Add extra vegetables like onion, apples, and celery.
Cook your stuffing outside the bird (it's leaner if cooked separately).
If you are one of those people that can't live without stuffing and can't control how it's made, then try treating it like dessert and eat just a small portion to avoid the unwanted extra calories.
Mashed Potatoes & Candied Yams
When it comes to eating potatoes, sweet potatoes and the Yukon Gold potatoes are your best options. The good news is that they don't need much flavoring since they are flavorful from the start. A few tips:
Add ginger and cinnamon (instead of marshmallows) to add pizazz to your sweet potatoes.
Substitute fat-free buttermilk for butter for light, airy, and lower-calorie mashed potatoes.
Be mindful of portion control when enjoying starchy vegetables. For those willing to give up potatoes, quinoa can be a great healthy substitute.
Cranberry Sauce
The best cranberry sauce is prepared from scratch.  There are many great healthy recipes with delicious flavor, less sugar, and no preservatives found in the canned variety.
Green Beans
Vegetables are the healthiest sides in a Thanksgiving dinner—as long as they are not from a can and don't contain a lot of cream soups and butter.  Use fresh green beans, fresh green salads,  and other nutrient-dense vegetables to your Thanksgiving menu.  Remember that ideally, vegetables should take up half of your plate.
Pies
Pumpkin, apple, and pecan pie are traditional desserts that can make Thanksgiving an extra special treat.  The best bet is to eat the filling and avoid the crust to save unwanted calories. Otherwise, enjoy them in small portions as if you were doing a test tasting experiment.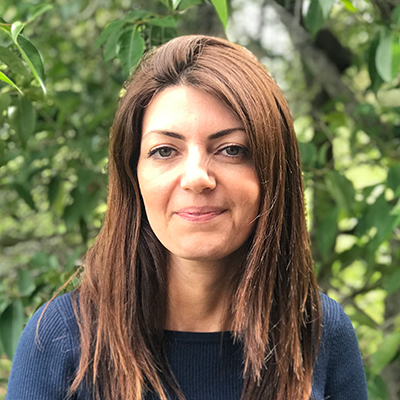 Sahar Berjis is a licensed Registered Dietitian with 17 years of experience in traditional and functional nutrition. She has a Bachelor's degree in Nutrition, and earned her Dietetic License and Masters in Public Health from Tulane University.
She has been the key speaker at different universities and nutritional conferences including John Muir speaker series, NYU, Columbia, American Dietetic Association, American Homeless Association, New Jersey Nutrition Conference, addressing the importance of nutrition.
She practices Functional Nutrition in Walnut Creek, CA. She looks at each patient individually using the whole-body approach. She spends time analyzing nutritional imbalances using in-office stomach acidity testing and more invasive testings if needed. She creates individualized plans to restore and rebalance gut health and the body using diet & natural remedies.