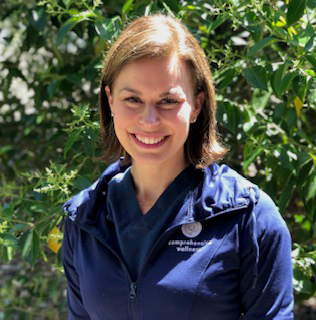 Rebecca Parish, MD
Founder & CEO
Internist
Education
BA, University of California, Berkeley
MD, Tulane University School of Medicine
Residency in Internal Medicine,
Yale-New Haven Hospital
Credentials
Board Certified, American Board of Internal Medicine
Diplomate, Internal Medicine,
National Board of Physicians and Surgeons, 2018
Dr. Rebecca Parish has been a primary care internal medicine specialist in the East Bay since 2006. She received her undergraduate degree at UC Berkeley and her medical degree at Tulane University School of Medicine. She completed her Internal Medicine residency at Yale-New Haven Hospital, where she participated extensively in endocrinology and metabolism research.
Dr. Parish is board-certified in Internal Medicine. She has a love of teaching and served for many years as an associate clinical professor at UCSF School of Medicine,  where she was awarded the "Excellence in Teaching" award in 2021. Dr. Parish believes in the value of long-term patient-physician relationships and is passionate about making it easier to establish and maintain those meaningful relationships. She is the founder and Medical Director of Comprehensive Wellness.
Dr. Parish is married with three kids and many pets, including two service dogs who occasionally get to come to the office in  Orinda. She frequently volunteers her time and medical expertise in the local community and beyond.