Menopause & Weight Management
I just can't lose that extra pound no matter how much I try? Is this something that you struggle with? As women our bodies go through many changes starting from menstruation into the menopausal period.
It would be nice if menopause happened overnight and our bodies would get back to normal.
Did you know? The transition often begins between the ages 45-55. It usually lasts about seven years, but can go as long as 14 years.
During Menopause the body's production of estrogen and progesterone changes. Our bodies begin to use energy differently and women may gain weight more easily.
In a four-year cohort study done by Dr. Samuel in Family Practice journal, they found that 25% of women aged 35-47 gained ≥10 lb. in 4 years. Women in the 35-39 age group and 40-44 were more likely to gain ≥ 10 lb. than women in the 45-49 study group. Women who were normal weight at baseline were more likely to gain ≥ 10 lb. than overweight or obese women.1
As a Licensed Dietitian having practiced for more than 15 years int the area of Integrative nutrition. I recommend five steps for Weight Management:
Lower your caloric intake. As we go through menopause our metabolism slows down and we tend to need 200 fewer calories a day during 50's than we did in our 30s and 40s.
Exercise. The best way to burn excess calories is to increase cardiovascular exercise. A continuous movement at an intense pace of 45 minutes or more helps to increase heart rate and assists with weight loss.
Sugar. My general rule is to try to keep sugars in your snacks, foods and beverages to 0-7 grams per serving.
Vegetables. Did you know that a cup of vegetables has only 25 calories, while a cup of fruit is generally around 90-100 calories depending on the type. Fruits are great, but if you are trying to lose weight, then its best to lower their consumption to one to two servings per day.
Limit Alcohol. Alcoholic beverages add excess calories to your diet and increase risk of weight gain.
In conclusion, menopause is inevitable, but with the right behavioral modifications and diet, weight management is possible.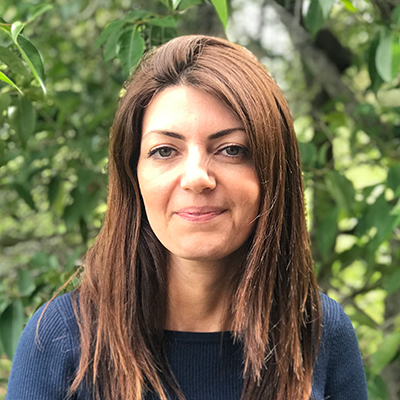 Sahar Berjis, RD, MPH, is a licensed Registered Dietitian with 17 years of experience in traditional and functional nutrition. She practices Functional Nutrition, looking at each patient individually using the whole body approach. She spends time analyzing nutritional imbalances using in-office stomach acidity testing and more invasive testings if needed. She creates individualized plans to restore and re-balance gut health and the body using diet & natural remedies.