Stem cell treatments aren't the future, it's today!
Orthobiologic regenerative injections may be an option for these conditions:
  •  Arthritis
  •  Knee injuries (ligament sprains, meniscus tears)
  •  Shoulder injuries (rotator cuff or tendonitis)
  •  Achilles tendonitis
  •  Plantar Fasciitis
  •  Tennis or Golfer's Elbow
Join us for a question and answer seminar at Comprehensive Wellness, with our Director of Musculoskeletal Health, Nancy Rolnik, MD.
Wednesday, May 16
7:00-8:00pm
RSVP
Space is limited. Call (925) 464-3916 to reserve your spot.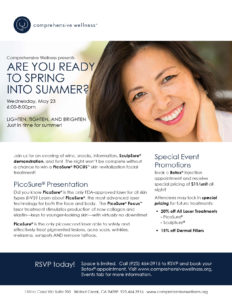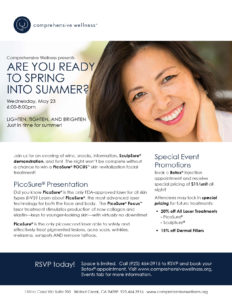 LadiesNightOut_May2018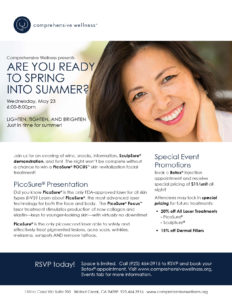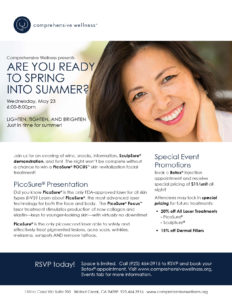 LadiesNightOut_May2018
SaveSave
SaveSave
SaveSave
SaveSave