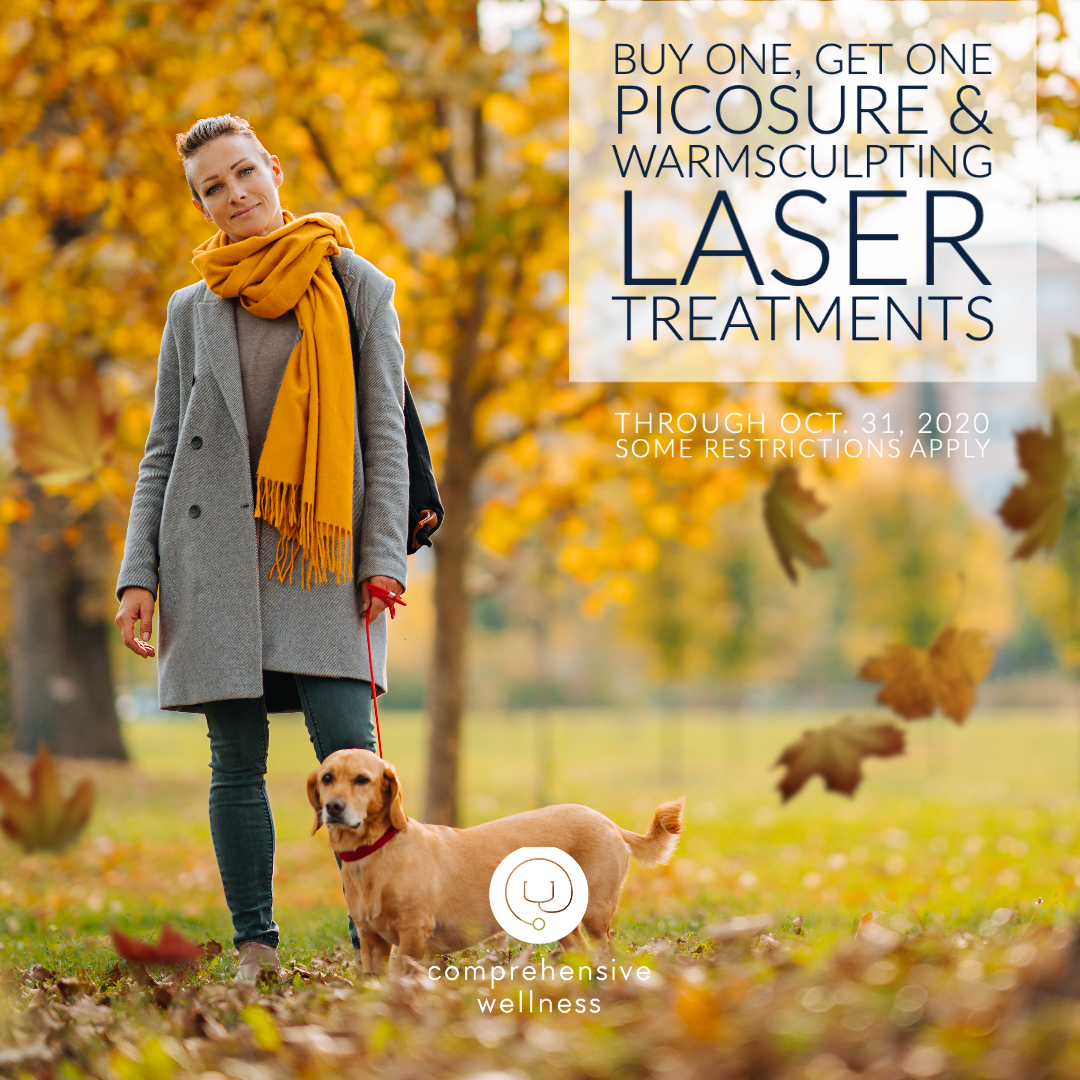 Our office is open to get you ready for fall!
Buy one PicoSure or WarmSculpting laser treatment and get a second equivalent treatment for free.
Destroy stubborn fat and enhance your natural curves by WarmSculpting™with SculpSure® body contouring laser. Achieve a natural-looking, slimmer appearance in problem areas such as the belly, love handles, back, arms, and thighs. It's the simple, efficient, and effective choice for non-invasive body contouring.
PicoSure focus laser treatments remove unwanted brown spots and smooth fine lines and wrinkles with virtually NO DOWNTIME. It is safe and effective for all skin tones—the perfect choice for post-summer skin revitalization.
Book now! Offer valid through October 31. Appointments are limited. Call the office at (925) 464-3916 to schedule your appointment today! Consultations are free!