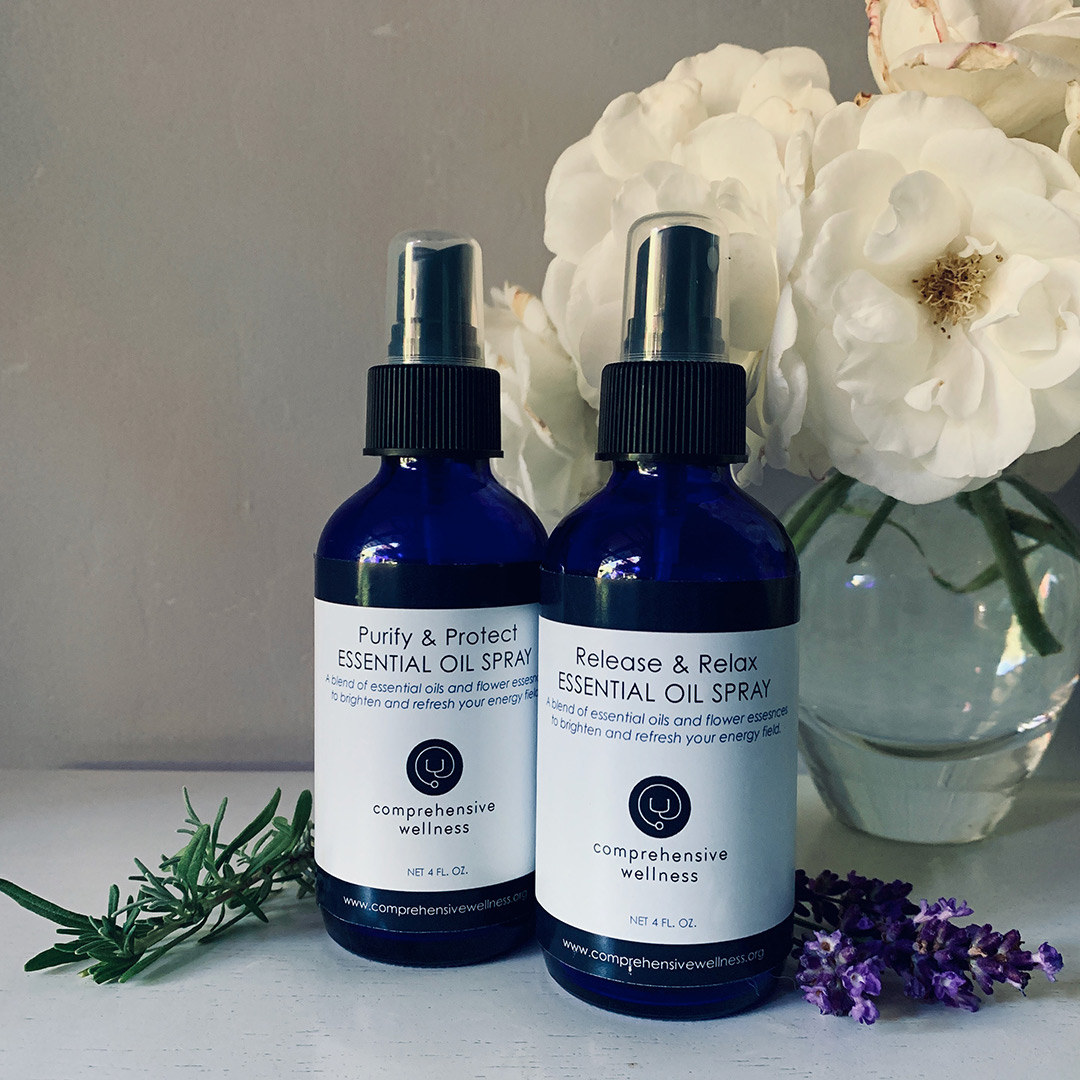 Comprehensive Wellness is pleased to introduce two new Aromatherapy Essential Oil Sprays to our online store—Purify & Protect – and – Release & Relax!
Cleanse your surroundings of negative and unwanted energy with our Aromatherapy Essential Oil Sprays. These aromatherapy sprays offer you a simple and effective way to clear the air and invite in fresh energy while removing energetic disturbances around your body and in any room.
Essential oils have been used for thousands of years to bring balance to the body, mind, and spirit while also offering antibacterial and antiseptic qualities to support your wellness.
The Purify & Protect spray offers extra support for those needing more cleansing and detoxifying qualities. The Release & Relax spray enables more focus on calming the mind and dissolving stress.
Both Aromatherapy Essential Oil Sprays are perfect for restoring balance, feeling refreshed and re-centered. Using only the finest quality of pure essential oils and botanical essences, these products are handcrafted by Comprehensive Wellness' Energy Healer and Wellness Specialist, Denise Arline.
Great to use in your home, car, or office space:
Before and after going to the store
When you are feeling tension or negative emotions
Before or After interactions with different people
While working, creating, starting or finishing projects
In preparation for Meditation, Yoga or Exercise
Before bed, when needing to relax
How to use our new Aromatherapy Essential Oil Sprays:
Spray around your space/room as needed
Allow yourself to take a deep breath and relax
Avoid eyes or connect with skin
For external use only.